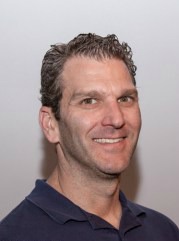 Meet Scott Balin, Doctor of Chiropratic.
A Houston Area Katy, TX Integrative Practitioner:
Dr. Balin graduated from Texas Chiropractic College in 1997 and has been practicing in Katy since 2000. He believes in a "hands on" approach, and is a true professional in his field. Each patient receives a highly structured program based on their individual needs. He focuses on total body awareness and works in conjunction with other health practitioners, both traditional medical as well as complimentary care.
Dr. Balin and the team have over three decades of experience and has been deemed Katy's best chiropractic and wellness center. We invite you to look at the
website
and discover the wide range of massage, facial, yoga, acupuncture with Chinese medicine, wellness and chiropractic treatments we deliver.
Services:
Chiropractic
Nutrition- Integrative & Functional Medical Nutrition Therapy
Wellness
Skin Care Therapies
Wellness: Biofeedback, Sports Medicine, Eastern Healing Therapy
Spa: Massage, Facials, Body Treatments
Contact Information:  Click Here for Web Site