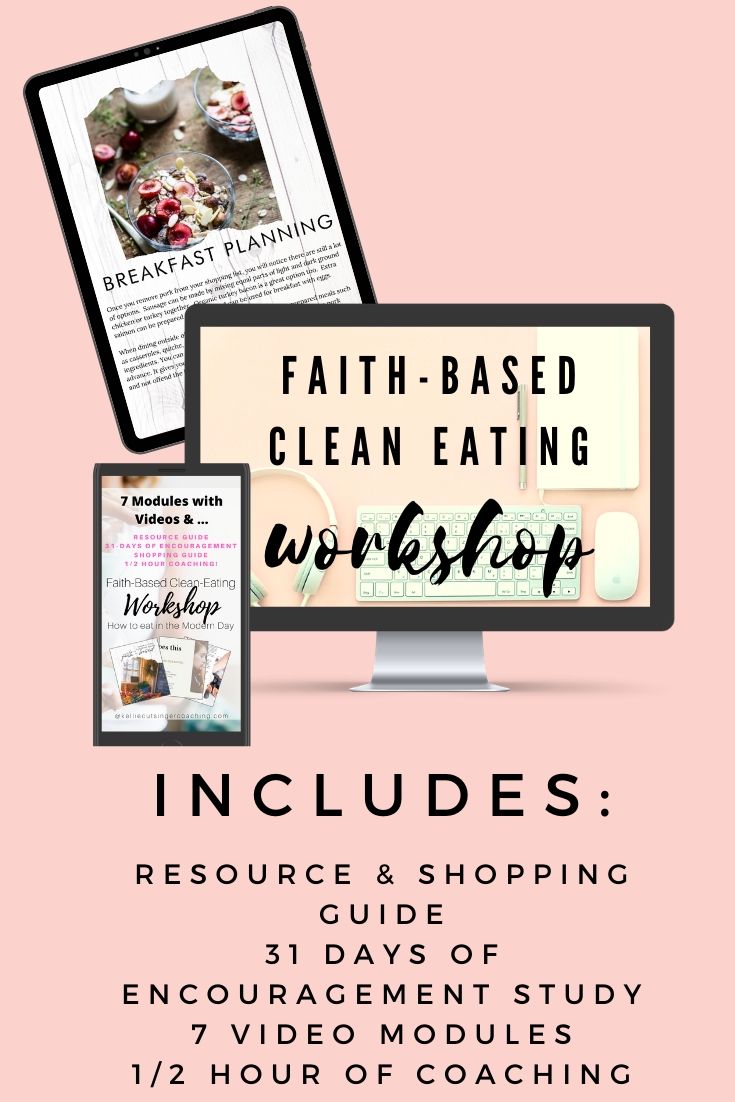 1) Faith-Based Clean Eating: How to Eat in the Modern Day World
A step-by-step course that'll show you how to eat based on principles giving in the Old Testament, and why this benefits you from a health and wellness perspective.
Includes:
Shopping Guide
31 Days of Eating Encouragement 
Online Resource Links & Apps
No More Waiting! It's Live!