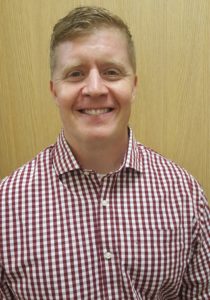 Meet Shane Howell, Doctor of Chiropratic.
A Houston, TX Integrative Practitioner:
Dr. Howell went to Texas Chiropractic College, after attending the University of Texas. He found that anatomy, physiology, and nutrition peaked my interest the most. The vision, innovation, and teachings of Dr. Scott Walker have inspired him as a doctor. Dr. Walker developed Neuroemotional Technique more than 20 years ago. NET is at the cutting edge of health and medicine and is one of the most powerful treatments in the world.
Alternative Health Management offers a unique blend of services that are much needed at a reasonable fee. He truly want to help as many people as he can.   It is his mission to guide and educate patients on their path to health in a loving, caring, and safe environment.
They offer the following services:
1) Activator Methods chiropractic technique.
2) Vibracussor myofascial release/trigger point.
3) Posture Correction through targeted evaluation of relative muscle strength/ weakness & the prescription of the appropriate stretches/exercises.
4) Advanced Functional Nutritional Evaluation & prescription of appropriate supplements.
5) Super-Pulsed Cold Laser Therapy
6) Infrared Sauna
7) Neuroemotional Technique (NET) – addressing the physiological response of emotional stress.  See Netmindbody.com for more information.  Also, there is a demo video on our website (
holistichoustondoctors.com
 under blog section)
His practice offers the following testing methods:
1) Comprehensive blood evaluation, including CBC, Full blood chemistry, complete thyroid panel (including antiobodies, Free T3, Free T4, reverse T3, etc), urinalysis
2) Tissure Mineral Analysis through hair (Analytical Research Labs).  Evaluates all electrolytes, other minerals, & heavy metals at a cellular level, including mineral ratios (most important aspect).
4) GI Stool Analysis – Genova
5) Estronex – (Metametrix) tests estrogen metabolism
6) ALCAT test – Food & Chemical sensitivities
7) DiagnosTechs – saliva tests for adrenal – cortisol rhythm/DHEA, female/male hormones (good for testing free hormones, instead of bound/inactive hormone levels).
Address the following health issues:
) acid reflux
2) irritable bowel
3) SIBO
4) Dysbiosis
5) Migraines/headaches
6) Allergies
7) Dermatitis/Excema/Psorasis
8) Chronic Low Back Pain/Sciatica
9) Chronic Neck/Shoulder Pain
10) Low immune (chronic colds, other perpetual infections/virus)
11) Chronic Fatigue
12) Insomia
13) Obesity
14) Chronic inflammation
Holistic Houston Doctors
12900 Queensbury Ln #201
Houston, TX 77079
Phone: (713) 722-2580
Fax: (713) 722-0055
Hours:
Mon  8-6
Tue   8-6
Wed  8-3
Thu  9-7
Fri    8-3
open the 3rd Sat of month 9-1