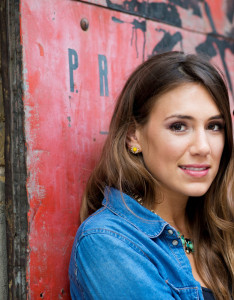 Meet Lindsay Reno, The Primal Dietitian.
A Houston, TX Integrative Practitioner:
Lindsay Reno is a Registered Dietitian in the Houston area focusing on Integrative Nutrition. As a Registered Dietitian, her undergraduate training was primarily conventional but her passion was looking below the surface to uncover root causes of disease or dysfunction.
She enjoys using investigative labs and therapeutic foods with her clients to address chronic disease and improve quality of life.  She is extremely passionate about showing people how to nourish themselves and their families with recipes that make everyone feel and perform at their best! She loves to try new foods, explore new markets and visit the farm to table restaurants in the Houston area in order to support local farms and businesses and learn new ways to use "food as medicine".
Click Here to watch her video on How to Know Which Supplements & Vitamins to take.  Did you know that you can actually take something that will be toxic, or cause harm to you?  Lindsay's targeted nutrition program is individualized.
Hear Lindsay discuss why you shouldn't blindly take supplements- Click Here!  
Her practice utilizes the following testing methods:
MICRO-NUTRIENT DEFICIENCIES
CHOLESTEROL PARTICLE SIZE & PRE-DIABETES MARKERS
FOOD SENSITIVITY TESTING
GI TRACT STOOL ANALYSIS
HORMONES & NEUROTRANSMITTERS
*Cost of labs vary by lab and company. An insurance "discount" is offered with some labs.
1700 Post Oak Blvd Suite 600
Houston, TX, Postal 77056
The Primal Dietitian Blog Click Here