Lost?  Simply Stated, What to Eat!
Are we that complicated?  Our bodies were designed to have key nutrients, clean sourced foods and non-toxic air to breath.  It is a shift in thinking but it is possible to support your body in a toxic world.
If a person is all in- I would encourage them to only eat what they can:
Pick, Pluck, Kill, Grow or Catch
If a person is concerned about eating out socially and staying on track- I would encourage them to follow the 80/20 Rule.  80 Percent Clean and 20 Percent the best decision for what they are offered.
If a person is determined not to fail one more time- I would suggest to remove items one by one.
Starting with these:
All beverages- Water only.
Toss out boxed cereals
Make homemade clean salad dressings.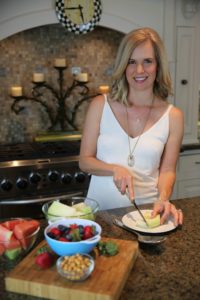 (Tip: You can subscribe to my monthly newsletter on the side bar of my clean eating blog site at: www.cleanlyconsumed.com and receive an instant pdf download of Six Simple Salad Dressings)
Looking back to ancestral eating will encourage foods like:
Apple Cider Vinegar
Fermented Foods
Bone Broth
Cooked Soups and Porridges
Warming Foods that are easy to digest and packed with nutrients