Looking for a New Product that is Ready to Work?
Have you tried other brands of probiotics?  Metagenics, VSL#3, Biotic Research, Pharmax and they haven't seemed to make the impact you and you were hoping for?  These are trusted brands, but they were not what my body needed.  I needed one that would survive the natural acids in my stomach, one that worked!
I am so excited about the probiotic from Microbiome Labs- MegaSpore Biotic.
It is a pharmaceutical-grade probiotic supplement that contains key targeted healthy bacteria to help improve immune function and overall function of your gut!  Your gut is your second brain- so its key for feeling great.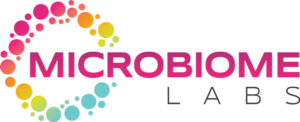 Designed by Nature

Survive in your Stomach

Have Antioxidant Benefits

No Refrigeration Required
Aids in digestion
Improves regularity
Helps control bacterial overgrowth
Detoxifies the intestinal tract
Reduces inflammation & pain
Assists in the reduction of cholesterol
Produces key nutrients – antioxidants (via HU36™), B-vitamins, Vitamin K2, Nattokinase, and CoQ10
Provides immune modulation for the prevention and treatment of infections, allergies and asthma
Interested in trying this amazing probiotic? Click Here Practitioner Code: CCKCUTSINGER
Contact me kellie@cleanlyconsumed.com for a free 15-minute health coaching call!
Currently a Coaching Client?  Click Here to be directed to the online dispensary to create your account.
*Note, as a coaching client you will have a shop code that is required.