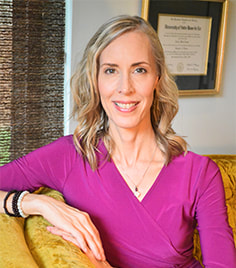 Meet Carole Mafrige, FDN-P.
A Certified Functional Diagnostic Nutrition® Practitioner,  Houston, TX:
Carole founded Functional Health Associates with a simple, but powerful philosophy: address the root cause instead of chasing symptoms. Based on advances in Functional Neurology, her Brain Camp program addresses the overly sensitive nervous system involved in the pain response along with fatigue, mood, and coordination issues that often accompany pain. The results are increased focus, cognition, and confidence. Best of all, her protocols are completely natural!
She's also a wife and mom of two active teenagers. She understands, first hand, the frustration of searching for answers after personally struggling with debilitating fatigue and headaches for years. After many conventional and alternative approaches failed, she finally resolved her health issues by implementing a functional approach. She is now dedicated to serving families in their pursuit of vibrant health and wellness for a lifetime.
Services:
Brain Camp
Brain Camp is a holistic, highly effective system to optimize brain function supporting increased focus, mood, and performance. Programs include a comprehensive assessment and individualized protocol, including functional cognitive exercise with Neurosage®, and neurofeedback.
How does Neurosage® work?
Functional cognitive exercise with Neurosage® engages the ocular, auditory, and vestibular systems that stimulate neural pathways to encourage new connections and development.
Who can benefit from Neurosage®?
All ages from children to adults who desire improvements in focus, attention, anxiety, mood, memory, pain, balance, and executive functioning can benefit.
What is Neurofeedback?
Neurofeedback is a type of biofeedback that directly trains brain function.
Why is Neurofeedback included in the Brain Camp Program?
Neurofeedback has been shown in studies to be "efficacious and specific" for ADHD, even when compared to medication.
Functional Lab Testing
Utilizing advanced laboratory testing, underlying dysfunction and imbalances in bodily systems are uncovered. Holistic protocols are designed to yield the highest level of positive clinical outcomes, allowing clients to achieve lasting health and vitality.
Functional Health Associates (Click Here)
Email: Support@FunctionalHealthAssociates.com
Phone: 713-429-1688